Managed Security Services are at our core. With over 20 years of industry expertise, we are backed up by highly certified engineering talent supporting best-in-class solutions. Let NetWolves manage and monitor your IT security and infrastructure in a scalable way that grows with your business. IT related technologies, services, and threats evolve year after year. NetWolves can determine what measures you need to take to ensure your current systems and processes will support your business security demands now and for years to come.
Threat Identification & Prevention
Threats usually go undetected for on average 10 months at a time. Once we identify that threat, we block it so it does not happen again in the future. We also are proactive in helping to minimize the duration of future threats.

Compliance
Compliance is a prevalent business concern, partly because of an ever-increasing number of regulations, like PCI and Sarbanes-Oxley, that require companies to be vigilant about maintaining a full understanding of their regulatory compliance requirements. NetWolves understands these regulations and can help your business navigate them with confidence.

Security Audits
When is the last time you've had a security audit? Threats and risk can be minimized with a security audit from NetWolves. Our process identifies the weaknesses and vulnerabilities in your network and can be customized to your industry standards. Almost all businesses have data that needs to be kept secure and a data breach could damage your reputation. Let us keep your information safe.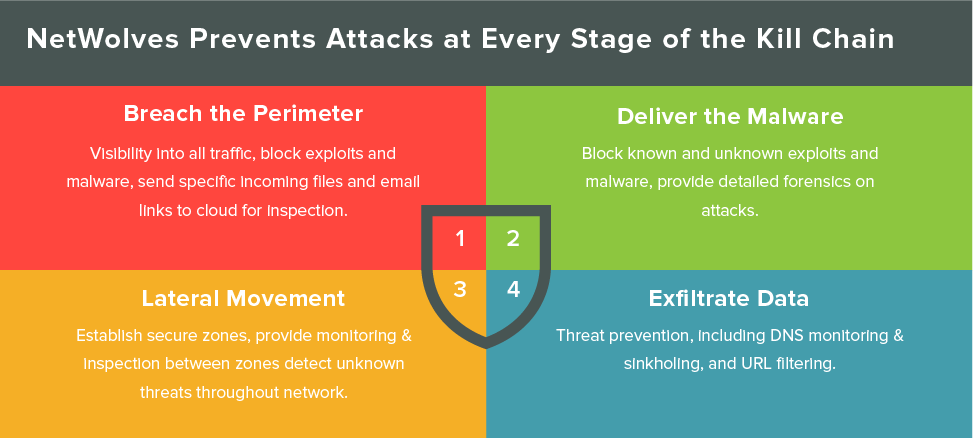 Dark Web Scan
Being in the know on the state of your company's identity, can be a powerful tool because it gives you the ability to be proactive and mitigate further compromise. DWS sifts through billions of records to locate and report to you any compromised employee credentials. An automated notification will reach out to your email administrator with found email addresses prompting to change credentials in order to avoid further compromise.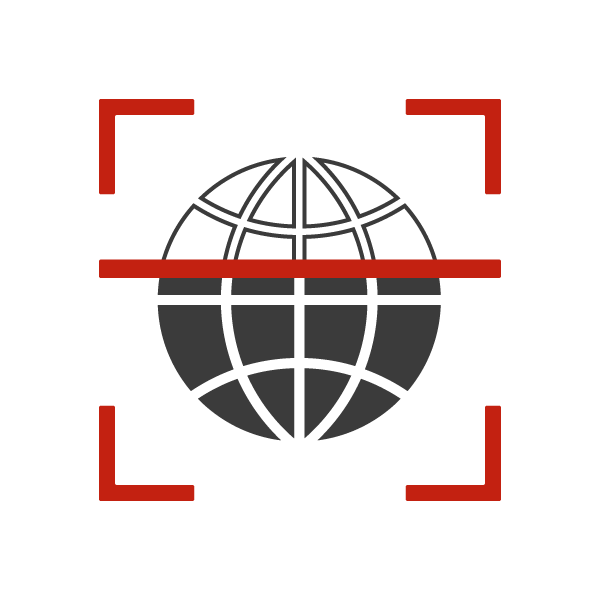 Keystroke Encryption
With keystroke encryption, EndpointLock™ encrypts all keystrokes at the lowest possible layer in the kernel and stops the advanced threat in its tracks. NetWolves Endpoint Lock protects the vulnerable endpoint from exposing sensitive information such as data entered during provisioning of corporate VPN profiles, login credentials and private company information that can lead to a costly data or network breach. 63% of confirmed data breaches involved leveraging weak/default/stolen passwords.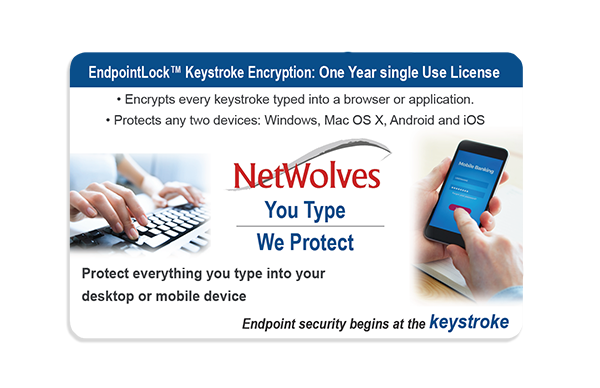 Data Security as a Service (DSaaS)
Don't make the mistake of adopting a basic Firewall. Our Next Gen Firewall performs Intrusion Detection and Intrusion Prevention. Our autonomous system will detect the threat and block it from occurring in the future. In addition you will have the 24/7/365 support of our state-of-the-art Cyber Command and Control Center (C3). We're putting our business intelligence and best practices to work to ensure your IT staff is not manually managing this process. This is the white glove service that will take your security measures to the next level.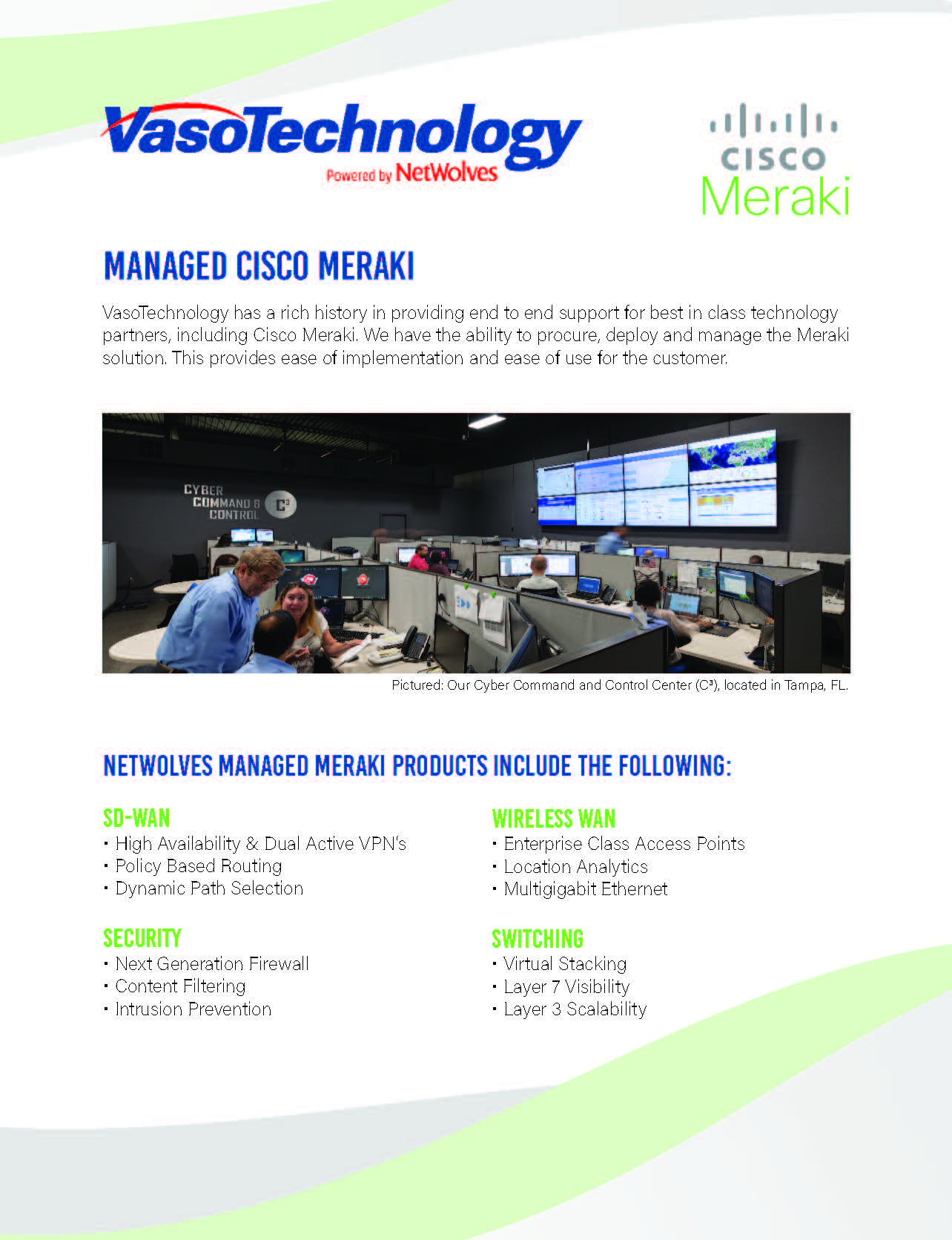 Security Reporting
All Managed Security customers receive a Managed Security Services (MSS) report monthly. Our team analyzes all of our customer reports on a monthly basis to detect any trends that may be occurring. As an additional feature we alert all customers of the trends we've located and proactively set up security measures to protect customers against any potential attacks related to these trends. We practice both proactive and reactive security monitoring.
Our Security Partners